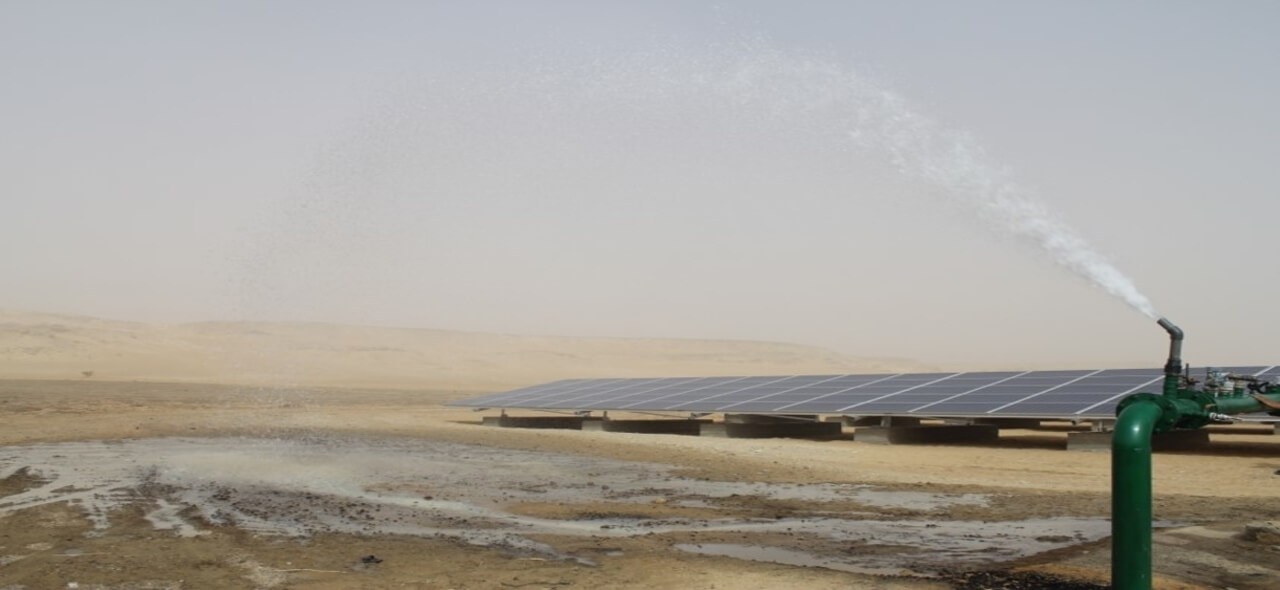 Solar Pump
Solar pump is the most applicable source to be used to pump in the desert or non-caltivated land.
Egyptian Renewable Energu Co. solar pump system can use the sun to pump water from underground for irrigation system. Solar pump is the most sustainable solution for non-developed areas.
Solar Pump .. The Gift for the Poor!
Extremely low operating cost - Zero fuel costs.
Comparatively low maintenance.
10 years warranty for the collector.
Simple and highly reliable.
Eco-friendly.
Economically beneficial.
Easy to transport and relocate.
Safe & environmental friendly.
It allows people to handle their water supply for drinking, farm animals watering, irrigation, & other housing applications.
Go green towards sustainable solutions.